12th International Conference on Interdisciplinary Research Methodology and Innovation (IRMI-December-2017)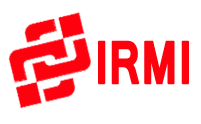 Event Type:

Conference
Event Date:

From 2017-12-27 to 2017-12-28
Location:

Kuala Lumpur,Malaysia
Website:
http://irmiuniversity.org/irmi-dec2-2017/
Contact person:

Dr Vincet
Contact Email:

m4127@irmiuniversity.org
Event Description:
The IRMI conference brings together academics and professionals from all business and economics disciplines to share latest research findings and brainstorm new research ideas across disciplines. It is a unique forum for researchers with cross-disciplinary interests to meet and interact.
Organized by:

IRMI university
Deadline for abstracts/proposals:

12/20/2017
Check the
event website
for more details.