3rd International Colorectal Disease Symposium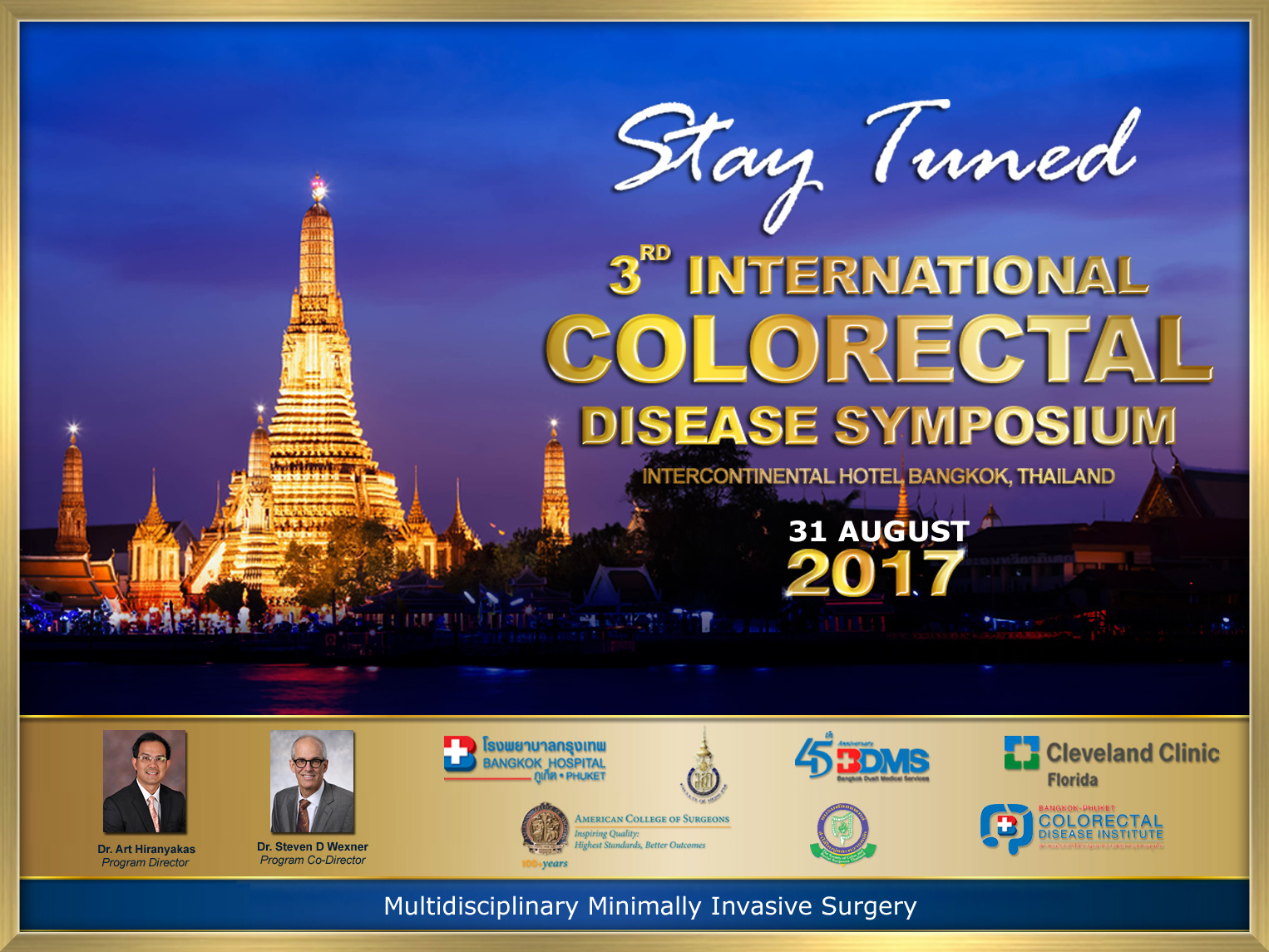 Event Type:

Conference
Event Date:

From 2017-08-31 to 2017-08-31
Location:

Bangkok,Thailand
Website:
http://www.phukethospital.com/Conference-Symposium/Colorectal-Disease-2017-2.php
Contact person:

Mark
Contact Email:

mark.an@bgh.co.th
Event Description:
Following overwhelming success of the Second International Symposium in Colorectal Disease in 2015 with international delegates from 32 countries, Bangkok Dusit Medical Services group (BDMS) holds the Third International Symposium in Colorectal Disease 2017 as part of its 45th anniversary celebrations. The symposium is scheduled for 31 August 2017 and is part of 2017 BDMS' academic conference activities organized from 28 August - 1 September 2017. This year's symposium is made possible through the collaboration of Bangkok Hospital Phuket, Cleveland Clinic Florida, American College of Surgeons, Society of Colon and Rectum Surgeons, Bangkok-Phuket Colorectal Disease Institute and Bangkok Dusit Medical Services. This is in accordance with Bangkok Hospital Phuket's vision to become a "Medical Center of Choice" on an international level. The symposium will serve as an international platform to foster academic knowledge exchange as well as to share innovations and breakthroughs in this fie
Organized by:

Bangkok Hospital Phuket
Deadline for abstracts/proposals:

06/16/2017
Check the
event website
for more details.