EventTech 2017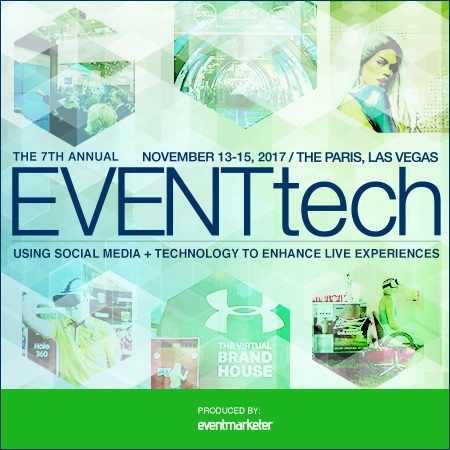 Event Type:

Conference
Event Date:

From 2017-11-13 to 2017-11-15
Location:

Las Vegas,United States of America
Website:
https://go.evvnt.com/136811-0
Contact person:

Nicole Cimo
Contact Email:

ncimo@accessintel.com
Event Description:
EVENTTECH OVERVIEW. Fact: 'digital plus live' has become the lead strategy for marketers around the world. And only one conference gives marketers the latest technologies, the newest trends, the top best practices and the biggest case studies—this one. It's the industry's fastest-growing conference. With more than 100 classes on the top tech trends, best practices and case studies-and with hundreds of technologies for you to demo—this is an un-missable tech tune-up. No other conference gives you the simultaneous access to content and technology. Give us 48 hours in Vegas and you'll go back to the office with a clear and present picture of wiring your events and trade shows. THE CAMPUS. Content and technology collide in the industry's only Campus—a 100,000-sq.- ft. experience housing all content in our five innovative labs and hundreds of technologies for you to test-drive. Get ready to meet the world's best experiential marketing technology partners.
Organized by:

Access Intelligence
Deadline for abstracts/proposals:

11/13/2017
Check the
event website
for more details.